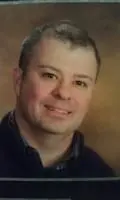 Welcome to McNulty Consultants,
I am an individual private practitioner whose primary mission is to provide quality counseling and therapy services that enrich and empower my client's lives. My practice is small by intention in order to keep the work with each client as personal as possible. My approach to therapy uses evidence based techniques demonstrated to reduce client distress and improve overall quality of life.
I use a highly personalized approach in sessions integrating several therapy models which include but not limited to Cognitive Behavioral Therapy (CBT), Rational Emotive Behavioral Therapy (REBT) Acceptance and Commitment Therapy (ACT), Motivational Interviewing (MI), Family Systems, and Brief Therapy. You are a unique individual! You as an individual are always changing and growing, so our work will reflect that journey together from session to session continually evaluating your goals for therapy and direction in life.
As a Licensed Clinical Social Worker (LCSW) in private practice I work with individuals, couples, and families dealing with a variety of concerns including relationship difficulties, depression, anxiety, and anger management. In addition, I specialize in working with children and adolescents with emotional and behavioral concerns, ie anger, management, attention deficit disorder, anxiety, adjustment to divorce, among other issues. I have worked with children and teenagers in school settings, therapeutic schools, and private practice since 1989. I graduated with a Masters in Social Work from the University of Illinois in Chicago June 1989 and have been in private practice since that time.

Education

License, Certifications & Awards
Additional Training

Professional Activities and Memberships